The Reality of Enterprise XR - Free Report

Confirm your details to get the full Enterprise XR Report here...

VR Intelligence (VRX) is a unit of FC Business Intelligence Ltd which is a registered company in England and Wales - Registered number 04388971, 7-9 Fashion Street, London, E1 6PX, UK
Pete Carkeek
MD, VR Intelligence and Lead Organiser, The VRX Series
UK Tel: +44 (0)20 7375 7160
US Toll-Free: 1800 814 3459 x 7160
The VRX event in San Francisco in December went in depth on how virtual, augmented & mixed reality are transforming training, workforce collaboration and design across industry.

What was clear was that companies across almost every industry sector are now seeing opportunities to use XR technologies to reduce costs, increase productivity and improve outcomes in these areas.
So we've taken some of the highlights from the discussions that took place at the event and compiled a report with direct insights from VR & AR leaders at companies including Audi, BASF, Deloitte Digital, GE Power, DiSTI, Talespin, Jacobs, Siemens Energy, Pixo VR, Portico Studios, Lowe's, Microsoft, HTC Vive, Nestle, SuperData Research, Varjo, DHL, Merck and more.
Confirm your details on the right to get the full PDF report sent out to you >>>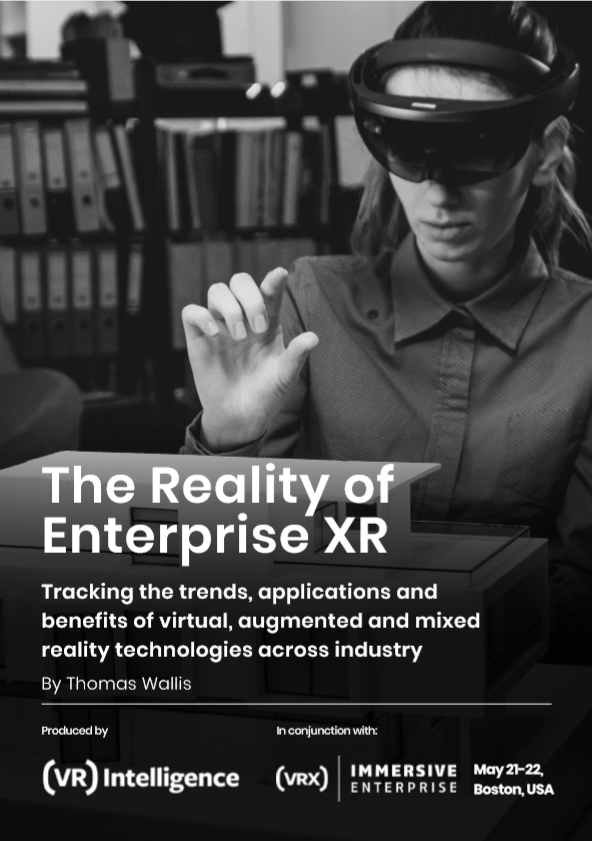 I hope you enjoy the report - please let me know if you have any feedback, or if you want to get involved with the VRX Immersive Enterprise event in Boston on May 21-22 which is purpose built to cover all these issues with senior business leaders speaking and attending from every industry sector.
All the best, Pete
The report is split into 4 main sections:
Trends and opportunities: What's happening in XR for enterprise?


The 5 best ways to secure buy-in, demonstrate benefits and scale deployments


Top 10 insights on the place of XR in training and onboarding


How XR is impacting design and visualization across enterprise