Europe's leading senior level VR, AR & MR industry event
VR Intelligence (VRX) is a unit of FC Business Intelligence Ltd which is a registered company in England and Wales - Registered number 04388971, 7-9 Fashion Street, London, E1 6PX, UK
Get your copy of the VRX Europe 2019 brochure
Fill in your details below:

Europe's premier immersive tech event, bringing together senior business leaders across enterprise, consumer entertainment, technology and investment.
World Class Speakers:
Market-Driven Agenda Topics
State of the XR Industry and outlook to 2024
Navigating the European market – Investment and funding
Barriers to entering mainstream: What's halting consumer adoption of XR?
Where are the biggest opportunities in enterprise XR?
5G is coming, but what does it mean for XR?
Smartphone versus headset: Where is the market going?
AI, blockchain and immersive tech convergence: Heralding a new content & data revolution
The socialisation of XR: What does it mean for the industry?
Convergence of the XR market – Is mixed reality the future?
Monetisation of consumer XR – What ensures success?
Download your copy of the summit brochure on the right >>>
Why should YOU join in Amsterdam?
Hear from global immersive tech leaders on the agenda, from companies such as HTC Vive, Magic Leap, Facebook & Google
Fresh enterprise perspectives with speakers from ABB, Arup, Bayer, BASF and Heijmans joining the enterprise XR track
Consumer entertainment & immersive gaming giants such as Sky, LADbible Group, BBC, nDreams and OZWE Games provide advice and insight into successfully reaching the masses
The Day 2, Start-Up Track for start-ups to hear success story insights, while investors share what it takes to make it
Greater focus on mixed reality – in line with our research, which forecasts the convergence of AR and VR
More interaction than ever before with enhanced Q&A and networking tools and more demonstration time built into the event!
Download your copy of the summit brochure on the right >>>
Confirmed Attendees in April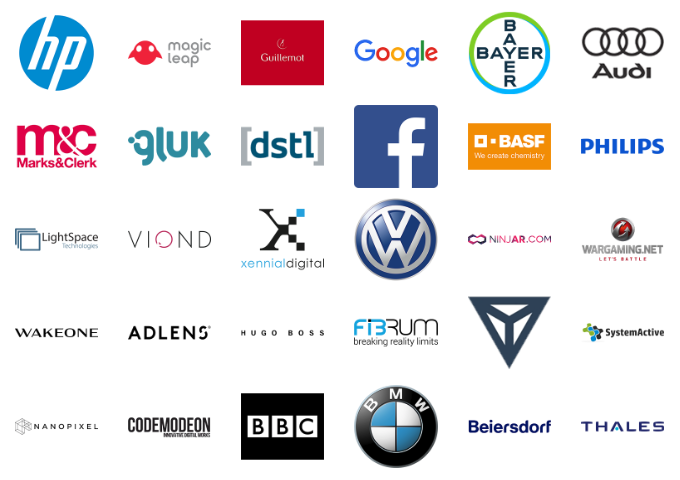 5 reasons you cannot miss VRX Europe 2019
300+ peers and colleagues to build your network. Benchmark, debate and learn from the best minds in XR.
3 focused tracks providing exclusive insights, demonstrations and success stories for start-ups, consumer and enterprise XR enthusiasts. Deep dive on one industry segment or customize your experience with sessions from each stream.
60+ expert speakers sharing insights. You simply will not find a stronger collection of decision makers across spanning immersive tech, entertainment, business and XR investment.
25+ hours of thought-provoking debate. Case studies, keynotes and discussions to equip you with the skills and insights to flourish in the year ahead.
Save weeks of work and get more clarity in two days than weeks of market research and competitive benchmarking.
Download your copy of the summit brochure on the right >>>
If you're interested in getting your company involved as sponsors, speakers or exhibitors, drop me a line - my full contact details are right here.
Best,
Kathryn
VRX brings value for your business
Don't just take our word for it:
"Speakers were AAA quality and we apprecaited the enterprise agenda ver much."

- Jason Welsh, Managing Director, Accenture Extended Reality, Accenture
"I thought the event was really high value - the breadth and depth of content covered was exellentm and the industry representaton was impressive."
- Dina Consolino, Business Development Manager, Microsoft
"It was a very good conference, I learned a lot and had good networking oppurtunities."
- Fabio Del Taglia, Global Senior Digital Operations Manager, Boehringer Ingelheim